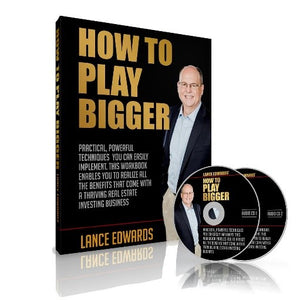 When I work with students who are shifting to small apartments, the biggest hurdle is always changing their mindset and removing the mental blocks that hold them back.
Listen: You must get a handle on this psychological stuff if you really want to retire in three years.
It's possible. I've done it. I've helped others do it to. This is your chance. However... you MUST have the right mindset!
I'll show you the techniques that completely changed my "mental game" when I discovered them. You'll see how I think...act... and invest. All you have to do is follow my lead.
This course teaches practical, powerful techniques you can easily implement and enables you to realize all the benefits that come with a thriving real estate investing business.